Ever wanted to learn how to make sauce from scratch, own that farm-to-table plate, perfect your pour-over coffee, construct the perfect cocktail at home, decorate a vegan cake like a cake boss, brew your own style of beer, or make artisanal cheeses? You're not alone. These 7 local classes are the sure fire way help you unlock your hidden talents. Get ready to rumble Rochester!
You can check out this article in the Spring/Summer issue of Mann's Jeweler Accent Magazine! This blog post is an extension of that publication. Pick up your free copy at your local Wegmans!
1. INNER SAUCE BOSS @Guglielmo's Sauce
Sauce making with the Rochester Sauce Boss himself, Mr. Pauly Guglielmo. Learn the secrets of cooking homemade sauce from scratch from Pauly, owner of Guglielmo's Sauce who grew up making sauce his whole life with his Grandpa Pete. Roll up your sleeves, because you will be hands-on with Pauly whipping out some good ol' fashioned marinara sauce. Fellow Chef Jeffory from NYWCC will be along side him, teaching you how to make fresh pasta. Quite the dynamic duo! You'll also hear how to create a delicious vinaigrette for your salad, watch Pauly get his bake on for a dessert for you to devour, drink a glass of NYS wine, and take home a complimentary jar of Guglielmo Sauce. I don't know about you guys, but I'm in.
Class Info: Classes take place at the NYWCC, next one coming up is June 20th. Guglielmo Sauce can be found at your Local Wegmans & Harts Local Grocers stores.
This is a sponsored section in partnership with the Lilac Festival.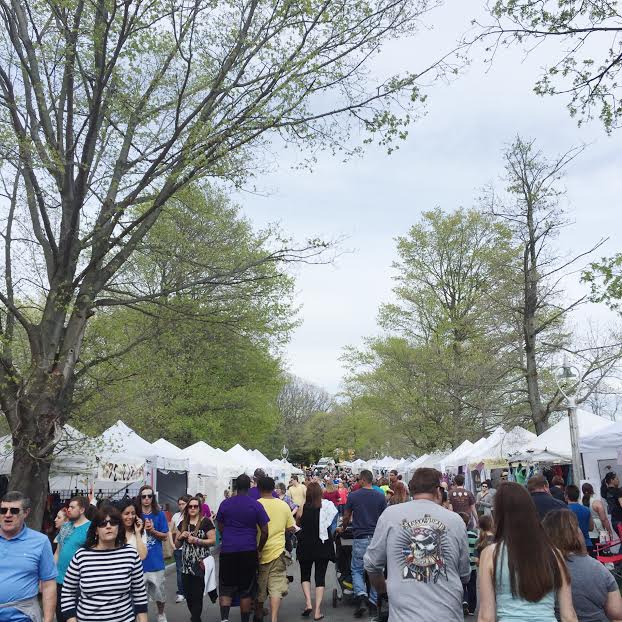 Speaking of the Lilac Fest, get your behind over to Highland Park! It runs from May 6th to May 15th and the sun is out, so take advantage! Food trucks galore, a fabulous music lineup, arts & crafts to pick up, and so many happening events this year! Here are the 2 events I plan on stopping by this year:
Wine Tasting & Farmer's Market - May 12th & 13th, 2 sessions 12:30pm to 4pm | 4:30pm to 8pm
- Sample from a number of Local NYS Wineries. Live Cooking Demos from Chef Jeff McLean from the NY Wine & Culinary Center. Sample his delicious creations!
Lilac Brew Fest - May 14th, 2 sessions 1:00pm to 4pm | 5:00pm to 8pm
- Get your beer on from over 30+ Local Breweries & Cideries! You will find our local peeps like Nedloh Brewing Co., Knucklehead Craft Brewing, Custom Brewcrafters, Victor Brewing, Lock32, Lost Borough Brewing Co., Rootstock Cider, Embark Craft Ciderworks, and more!!
Click on the video below to see what you can expect for the upcoming Wine Tasting & Farmer's Market event!
Alright, back to this list of 7 local classes! I mentioned Chef Jeff from the live demos above. He was actually my first instructor at my first class at the New York Wine and Culinary Center (NYWCC). Wild, right? Which brings me to my next local class, where you will release your inner...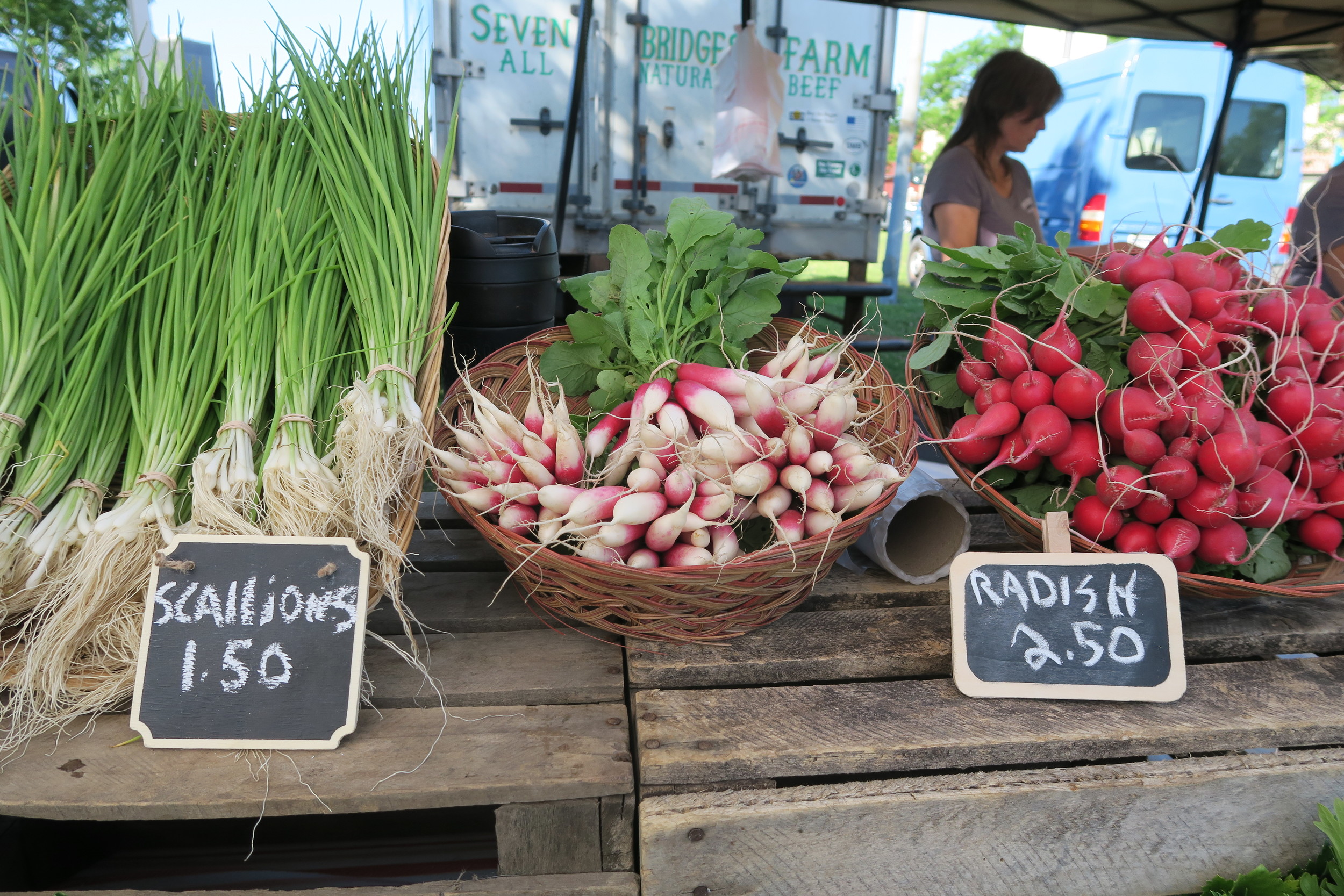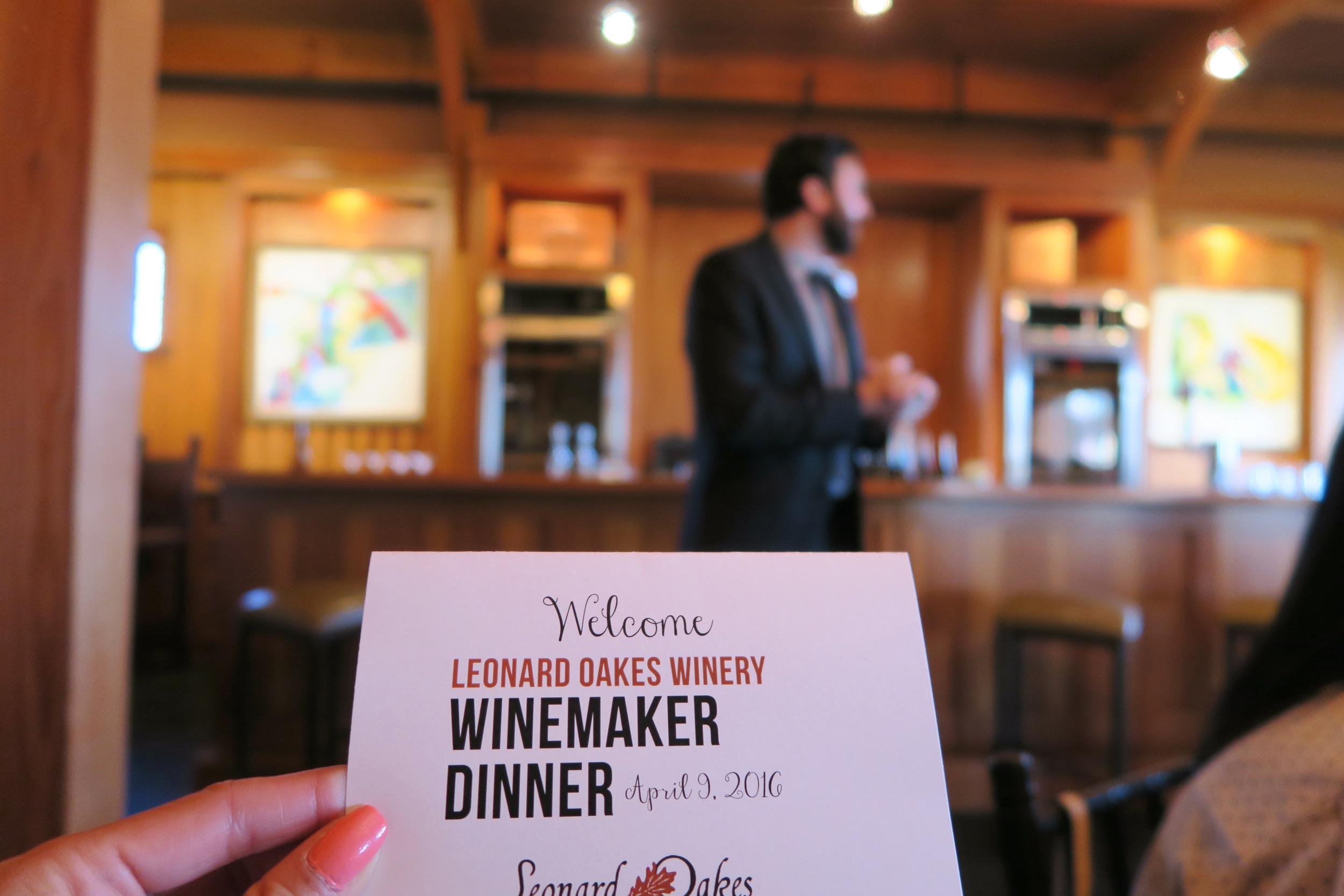 2. INNER FARM-TO-TABLE CHEF @New York Wine & Culinary Center
The first class I ever took at the NYWCC was called 'Fresh From the Farm Market.' It was seriously the coolest class. Picture this: Meeting early on a bright, sunshine morning at the Canandaigua Farmers Market. You get few members of your crew to sign up with you #squadgoals. I brought 2 of my gal pals who love cooking and we frequently visit the Brighton Farmers' Market together. The Chef from NYWCC meets you at the market to give you your budget to shop with and then together as a group you start to buy some seasonal produce to take with you back to the Viking kitchen. After you use up your funds and buy those beautiful veggies or fruits, you will head back to the NYWCC for Mimosas and begin conceptualizing your menu. They will have all the proteins, cheese, and pantry ingredients for you to use. My friends and I ended up making an apricot coulis with pork tenderloin, rainbow swiss chard sauteed in garlic, a golden beet salad and other delicious goodies. The chef is there to guide you along the way with menu suggestions and cooking techniques. Time to bring your Farm-To-Table to life!
Class Info: Classes can be found on the NYWCC site, next one coming up is June 4th.
Sidebar: If you love pairing dinners, I recently attended the Leonard Oakes Winery Pairing dinner with NYWCC Chef Andrew Chambers and Winemaker, Jonathan Oakes. To say the least, it was a brilliant pairing from start to finish. Mind blown. Left with my belly full and heart happy. Visit the calendar to check out the upcoming dinners!
3. INNER BARISTA @Joe Bean Coffee Roasters
The 'craft coffee' revolution has taken Rochester by storm and Joe Bean is helping to lead the charge. Joe Bean shares their love affair with coffee in roasting their beans on site and creating a memorable experience to enjoy hand-poured coffee & espresso. If you're like me, you love the art of drinking coffee, but the art of making coffee is a bit more complicated. Trying to master the brewing method, bust out with some mean 'latte art', and the delicious taste is not easy to replicate. That's where the Joe Bean Coffee Lab comes in handy. Each month, you can learn from their certified instructors about a wide range of introductory topics from the history of coffee, to coffee growing, roasting and tasting, artisan brewing techniques like the' Pour Over', and Espresso skills. I expect to see your Joe Bean skills at work the next time we meet!
Class Info: Classes run on Tuesday evenings from 7:00-8:30pm and cost $25 per class. The classes span across Coffee, Beer, and Wine! Look for their spring class series in this month.
Joe Bean is located 1344 University Ave., Rochester (585.319.5279)
4. INNER BARTENDER @Flower City Drinksmiths
Rochester is lucky to have a collection of exceptional bartenders who are equal parts passionate about their craft and the experience they bring to you. The Flower City Drinksmiths, founded by 3 local bar experts: Cameron Phelps, Alex Malec and Frank Cooper Moorehouse believe everyone deserves to drink the best quality cocktails with the freshest ingredients whenever they desire. That common belief has transpired into an environment where you can learn the art of crafting cocktails in an entertaining and educational way. Within the two hour class you will learn the history of bartending, how to handle bartending tools like a pro, and a step-by-step live demonstration on how to make several tasty cocktails. Don't worry as you and your buddies will not only be watching, but you'll be actively re-creating all the cocktails and leaving the class as an honorary 'drinksmith'.
Class Info: New Classes offered every month and cost $40 per class. Available for private events from corporate team buildings to parties. Visit the website for the current schedule and more details!
Flower City Drinksmith classes take place at either The Daily Refresher/ Ox & Stone, Rochester, 585.857.7885
5. INNER VEGAN CHEF @Rochester Brainery
The Rochester Brainery is owned by our local visionary & ROCstar, Danielle Raymo, who wanted to create a place to take or teach classes based on the belief that learning should be fun, affordable, and accessible. The Brainery hosts classes across a myriad of subjects, but the ones that caught my eye were the ones focused on Vegan or allergy-free cooking and baking. These classes are taught by local Rochester business owners to offer a personal and worthwhile experience. The breadth of classes range from fermenting and bottling your own Kombucha taught by Red Fern's Matt Keefe, Vegan Cheesemaking with Andrea Parros, owner of The Red Fern, Cake Decorating with Scratch Bake Shop's owners, and Springs Sorbets with the ladies from Eat Me Ice Cream. All of these classes provide you the opportunity to bond with others in the community and a new way to hone your chef skills straight from the source!
Class Info: Classes range from $15-$30. Visit the website for the most recent schedule and sign-up! Each month, you can visit the monthly Brainery Bazaar (craft fair) or rent the space out for events and meetings.
Roc Brainery is located at 274 Goodman St N., Village Gate, Rochester, 585.730.7034
6. INNER BREWMASTER @The Lost Borough Brewing Co.
Lost Borough Brewing Co. is a local craft brewery that was conceived by two lifelong friends and co-owners, Dave Finger and Dan Western. They were in search for the 'perfect beer' and what started as a home brew evolved into a new journey. Carl Langsenkamp, would later join the team as co-owner and this trio would look to push the norms with crafting over 40 different beers in this past year alone. Their brew school brings you a hands-on experience, where you will learn all the ins and outs of making your own home brew. But don't fret: you will be rewarded with a full suite of tastings and when your brew is ready in a few weeks, you'll get to taste your labor of love! The brewery also engages with a lot of new and fun experiences like Donut & Coffee Stout pairings or events such as Namaste at the Barre. The class is taught by Barre Squad sisters, Niki & Erin Morris in tandem with HelloYogaGirl. They will teach you one hour of barre class, tour through the brewery with you, and then celebrate with some yoga and beer at the end!
Class Info: For future classes, unique pairings & other events, visit the website to see more!
Lost Borough Brewing Co. is located at 543 Atlantic Ave., Rochester, 585.471.8122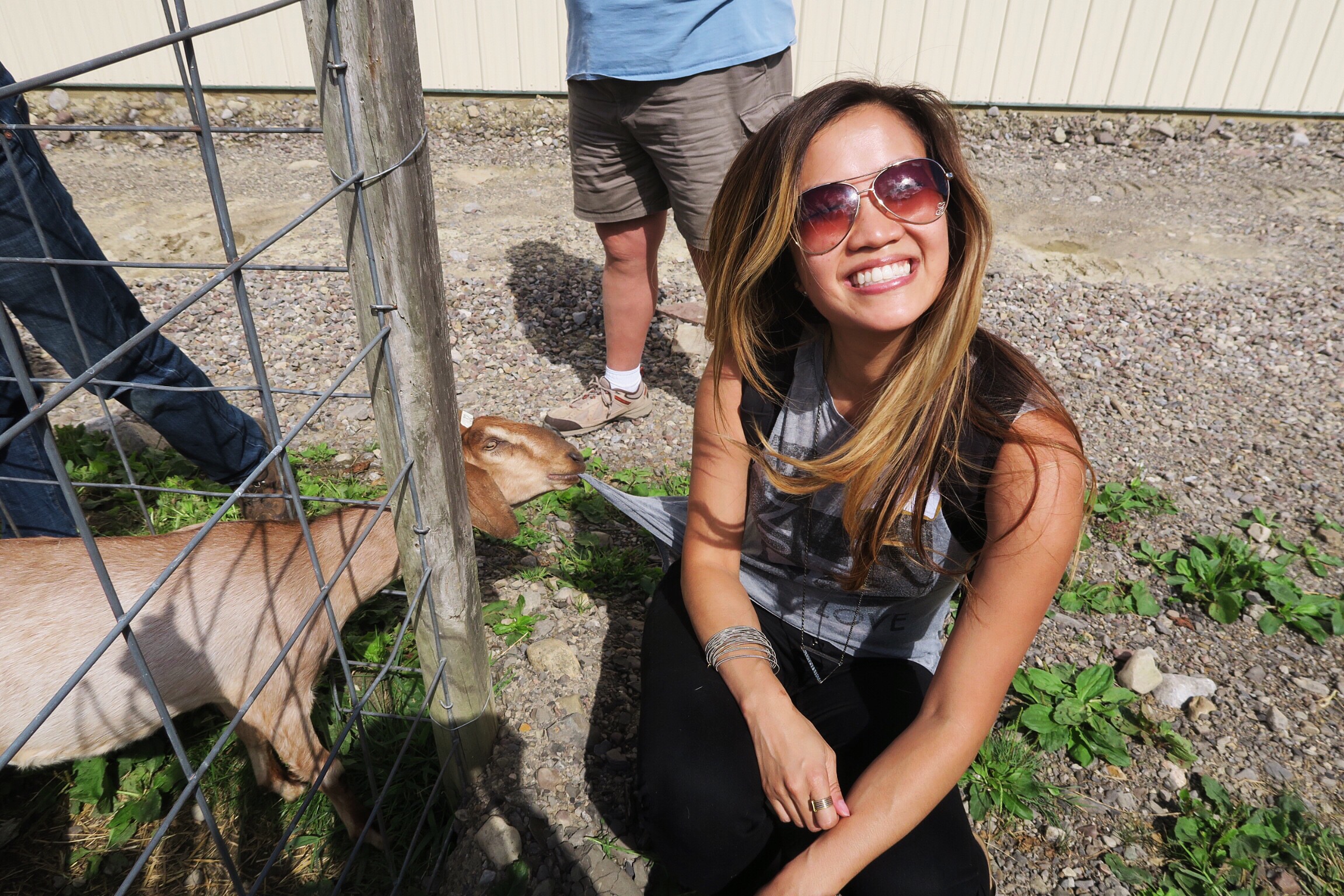 7. INNER CHEESEMAKER @First Light Farm & Creamery
As you already know, I heart the Brighton Farmer's Market. This is where I first encountered First Light Farm & Creamery who sell organic cheese, milk and yogurt. The Sandvoss brothers, Trystan & Max can typically be found milking and tending their goats at their farm in East Bethany (between Rochester & Buffalo). They offer a Home Cheesemaking workshop that will provide you with a keen understanding from pasture to plate. For a full day, you will spend the day on the farm learning how to create artisanal cheese: cheddar, mozzarella, and ricotta firsthand. You'll be sent home with a book of recipes and supplies to conquer the cheesemaking world. The best part is meeting the adorable goats in-person! The goats loved nibbling on my shirt! Visit Wegmans to pick up their artisanal cheeses or sign up for their dairy share to support the best of our local products.
Class Info: Visit the First Light Farm website for pricing and future workshop dates!
First Light can be found on Sundays at the Brighton Farmers Market beginning May 22nd, at your local Wegmans, and is located at 10198 East Rd., East Bethany, 317.774.4399