Oh heyyyy now friends! This blog post will be a little different from the other food & drink ones I normally post. Recently, I had the privilege of serving as the guest speaker at the RAF (Rochester Advertising Federation) 20 Minutes & a Beer event. The RAF is a local organization that advocates for exposing our community to new creative ideas and experiences that will inspire us. Each month the RAF hosts a monthly event at Good Luck restaurant, where the featured presenter will share about a topic they are passionate about, while guests enjoy a beer or cocktail while listening in. It is open for anyone who aspires to learn more about marketing, so make sure to join the next one to get your inspiration libation time in!
My topic of choice was on 5 Ways To Grow Your Blog, Like A Boss. Nice, right? Over 100+ people came to listen and the house was packed! It was such an incredible experience and I felt proud to share my passion & personal story as a way to inspire others to chase after their creativity.
A tremendous turnout at the last RAF 20MAAB event at Good Luck Restaurant. Photo Credit: Grant Taylor Photography, WishesNDishes
The 5 key lessons I shared relate to how I built my personal brand, increased my readership and social media following in Rochester, and became a local influencer with a limited budget and resources in one short year. Now that's talking like a BOSS.
Starting a blog or brand is no cakewalk and can be a huge investment of your time and resources. But man is it rewarding when you get to do what you love! I'm still continuing on my journey, looking for ways to evolve and get better with each passing day. Many people asked me if I would be sharing this presentation and I'm happy to pass along the knowledge. You can access 5 Ways to Grow, Like a Boss through this link or view the slideshow below.
My intent is for you to read this post and walk away with words of hope, encouragement and a very BOSS like attitude. More food and drink related posts & events will be coming out your way in the next few weeks, so giddy up friends!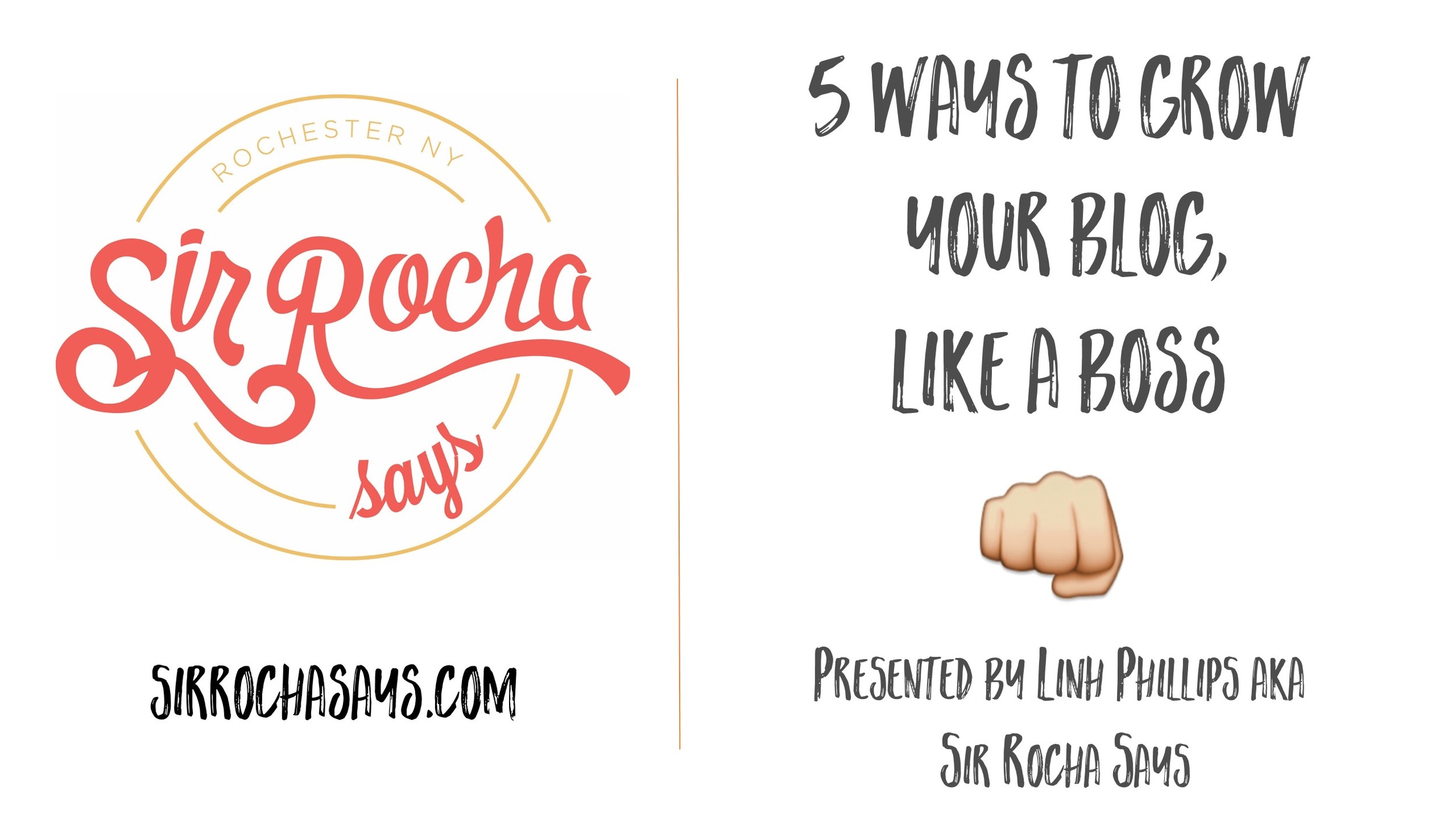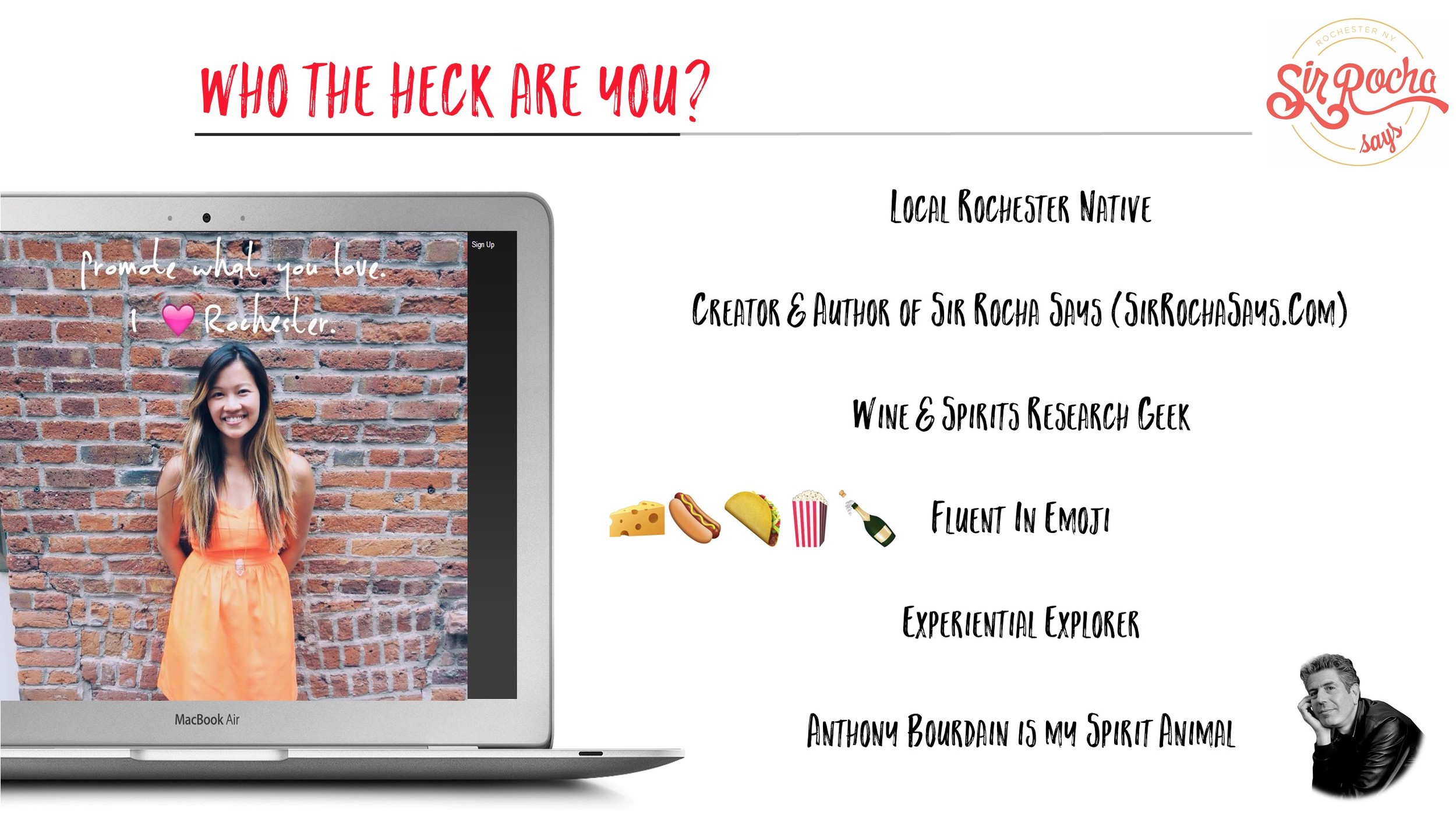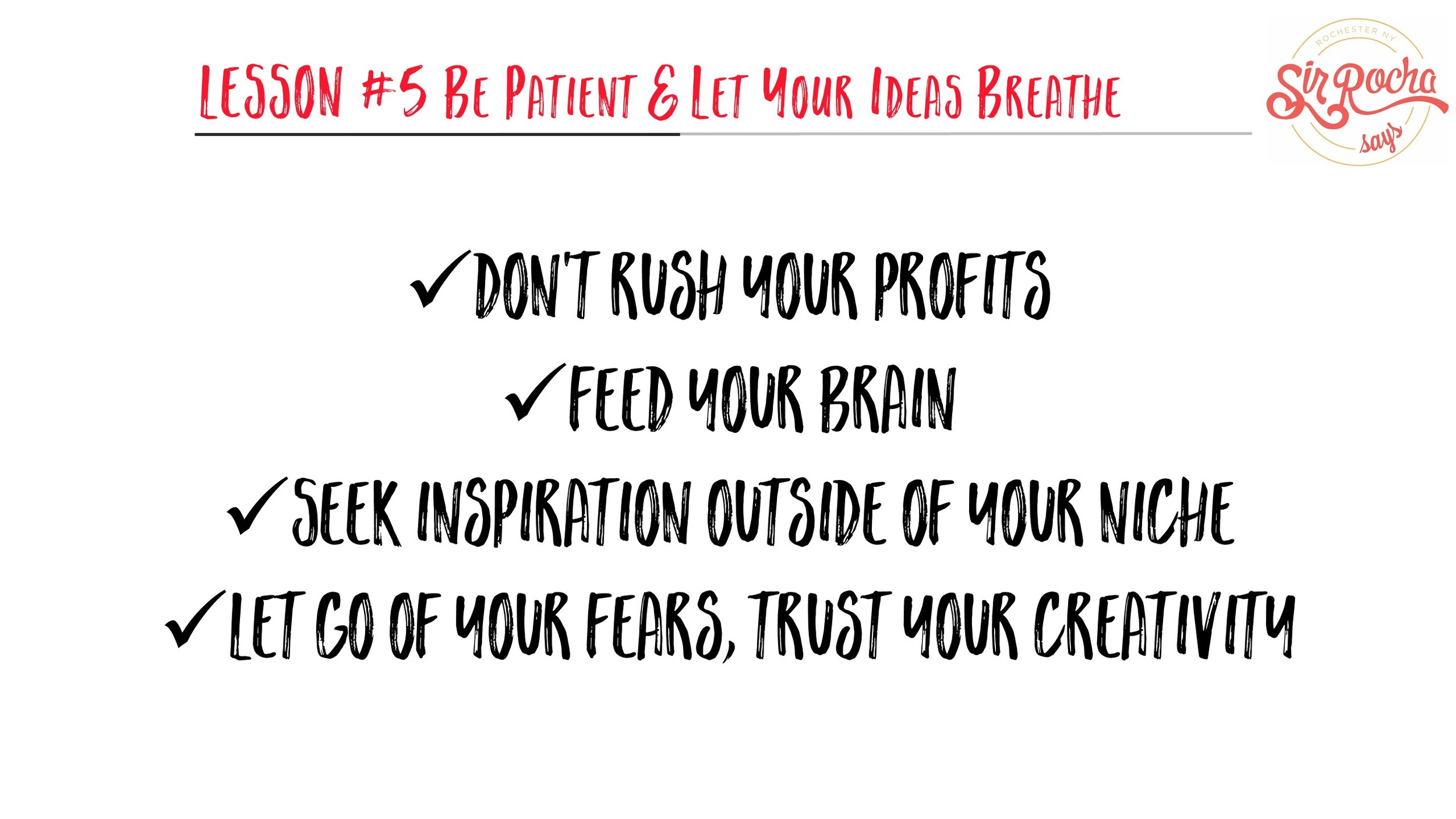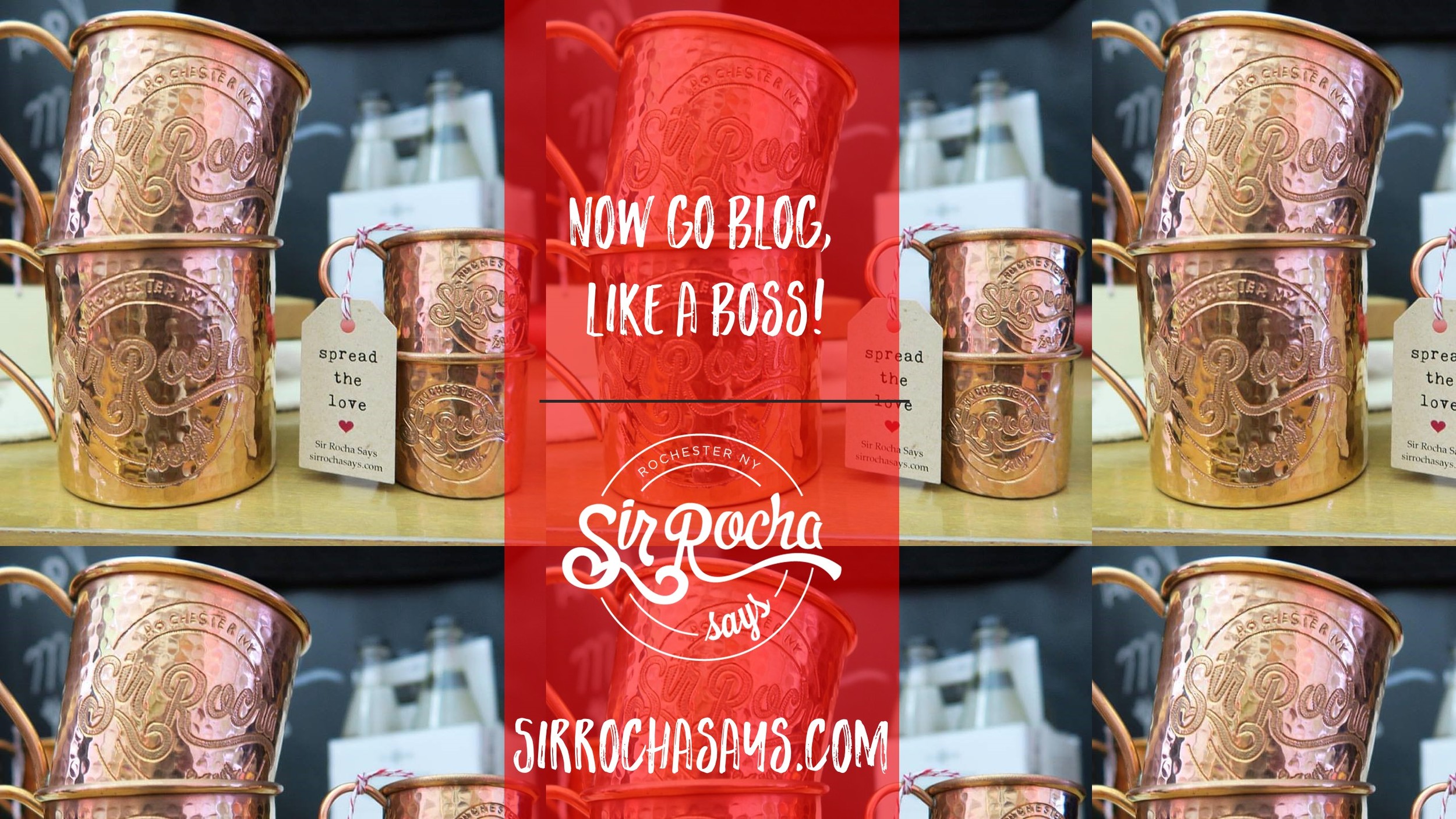 MY STORY
Most of you know me as Sir Rocha Says, a local blogger gal who loves to eat and drink her way through Rochester. Which by all means is very true, although it does not say Sir Rocha Says on my birth certificate. My real name is Linh Phillips and I was born and raised in Rochester, NY. When I'm not blogging, I work in Wine & Spirits helping to build brands people love. I am also obsessed with my new puppy Harvey Specter. You would be too. Over time I have seen our city continue to grow and I am so proud to be a local ambassador. I built this blog as a way to help our community discover new experiences and fall in love with Rochester. The name and vision for this blog was based off three major aspects of my life:
Family Love. My parents grew up in Saigon, Vietnam and met in their 20's during the Vietnam War era. My dad served in the Navy and at the end of the war was captured into a Communist labor camp. The day he was released, he fled with my mom and sister on a fishing boat to Malaysia. They stayed in a refugee camp for 8 months until they heard the good news that 2 families in Rochester, NY were sponsoring them to help them start a new life. Their courageous journey is why I am here and able to share our story with you today. The 'sriracha' play on the blog name is not just because of my fondness for the hot chili sauce, but rather a tribute to my family and heritage.
Share the Love for the Rochacha. I'm a big advocate for supporting local and want to shine a positive light on our local businesses. We don't get the street cred we deserve, and I want to help show how the food and drink scene here is growing more than ever before. See where the Sir Rocha comes from? Yeah, now i get it!
Trusted Food Lover. I dub myself an experiential explorer where I believe the best way to learn is through experience. I love to immerse myself in new cities whenever I travel and go where the locals go. I've always been the go-to friend in my inner social circle on places to discover and try. I wanted to share that being a foodie or as I like to say food lover can be a fun, approachable experience without the pretension.
Blend these 3 pillars together and BOOM SHAKALAKA, Sir Rocha Says was BORN! Now let's dive into those 5 Ways To Grow Your Blog, Like a BOSS!
1. BRAND YO' SELF
It all starts with Brand Yo' Self, not the same as Treat Yo' Self like our Parks & Rec friends, but you should really engage in both! Not only is, Brand Yo' Self fun to say, it truly is a core lesson to laying the groundwork in building your blog. The first step is to Build Your Brand From the Inside Out and ask yourself, 'What am I truly passionate about? What do I value most? What message do I want to share with the world?' Defining what matters most will help you carve out your sense of identity. From there, you can start to Find Your Authentic Voice. In a world filled with noise and clutter, it can be hard to stand out if you sound like everyone else. So be sure to highlight the best parts of you and make your voice count! Remember to Do What you Do Well and Leverage the Rest. I'm not a web designer, computer programmer, nor am I a graphic artist...I'm just a goofy Vietnamese gal who loves to take pictures of her food adventures. I stuck to my niche and for the areas that were not my forte I leveraged my resources. For example, I used Squarespace to help create my website, my logo was hand lettered and designed by the fabulous Bee Paper House and I have a ton of apps to help me with everything else. You can find my list of resources here. The last part of Brand Yo' Self is a quote from Dale Partridge (A favorite blogger of mine), where he said:
"People don't follow blogs, they follow people."
Dale Partridge, Founder & CEO of StartupCamp
We don't just follow blogs for the sake of their content or what they are selling. We follow them because they are real people, sharing their hearts & unique story. That human connection bridges us and gives us a reason to believe. So brand on baby and Brand Yo' Self!
2. PUT YOUR AUDIENCE FIRST
Because what matters more than you guys? Seriously. Your audience should come first, always. Knowing what resonates with your audience and what they care about allows you to build greater relationships and brand loyalty. Even if you are just starting out and unsure of who your target is, you can still Define your Aspirational Audience. Think about the type of people you want to influence and reach? Next think back to our first lesson on branding. Brand Yo' Self only works if you Give them a Consistent Brand Experience. You never know where your audience may first engage with your blog. But wherever they first see you, make sure you adapt your content to each network and maintain that consistent voice. Speaking of social media, you've got to Build your Tribe on Social Media. A lot of my readers were introduced to the blog for the first time via Facebook or Instagram. You don't have to try to build your tribe across every social network, only focus on the ones most relevant to your audience. This will be your opportunity to Engage. Engage. Engage. Don't miss out on those meaningful conversations that allow you to bond with your followers.
3. CREATE REALLY, REALLY, RIDICULOUSLY GOOD CONTENT
My friend Derek Zoolander once told me that in order to grow your blog, like a BOSS you need to create really, really, ridiculously good content. He was right. Let's start with the principle, Usefulness is the New Cool® (Sourced from Millenial Marketing). The best kind of content is not only interesting, but useful. Usefulness will add value and provide a reason for your readers to share your content. For years, we have heard the coined phrase, Content is King. Well move aside, because VISUAL Content is the Real King. In fact, statistics suggests content with images gets 94% more views than content without images. Photos have become the universal language and can lead to more social shares & engagement. That's why you need to Keep an Eyeball on Your Metrics. Your metrics will help keep you honest and provide opportunity areas to improve upon. The last lesson on content is to: Share. Promote Wisely. Repurpose. Share the crap out of your content. Promote wisely to be mindful of your spend. Repurpose to transform your stellar content into a new format - a guide, webinar, podcast, and more!
4. MAKE FRIENDS WITH TALENTED MOFOS
You only get better by standing by the very best. Rochester is chock-full of creative and talented mofos. Take the time to Meet Other Creatives IRL (In Real Life) and get to know what makes them tick. Surrounding yourself with the movers and shakers will help motivate and lift you higher. As you meet new people and build your blog you'll want to Marry Well. Marry well is not just related to your wife or hubby, but rather the people you invest in and build partnerships with (Source: Austin Kleon). When I enter new business relationships, I consider whether it is mutually beneficial and aligns with the mission of my blog. Once you marry well, continue to Seek Ways to Collaborate. Doing so can expand your readership, increase the versatility of your brand, and spark new inspiration. My last words of advice is to make sure you Build Each Other Up. Don't waste your energy tearing other people down. Ain't nobody got time for that! Let's rally behind each other for one common goal: To spread the love of Rochester.
5. BE PATIENT & LET YOUR IDEAS BREATHE
This lesson took the longest to soak in. I had to keep reminding myself that success doesn't happen overnight, it comes in layers and takes time. Be patient with your success and Don't Rush Your Profits. Often times, people will try to put the cart before the horse and attempt to implement a monetization strategy way too early on. This can be detrimental to the growth of your blog. Before you try to push ads or sell products, focus on your branding, building your audience, gaining credibility, and creating really, really, ridiculously good content. You just laughed out loud. I heard you. To help keep your blogging game strong, Feed Your Brain Constantly with new reads (see below). Make sure you Seek Inspiration Outside of Your Niche. Following leaders across business, art, music, fashion, helps identify whitespace opportunities and dream up new things. The most important part of this lesson is overcoming fears and doubts that try to tell you that your ideas aren't good enough or that it has already been done. These fears can hold you back from achieving greatness. I want you to raise your hands like I'm doing in the picture above at Letchworth State Park, and declare that: Today I will Let Go of My Fears and Trust in My Creativity.
Before we part ways, here is a list of my favorite resources. I was not paid to mention these resources or people, I actually would be fangirling so hard if I ever had the opportunity to meet any of them! These are some seriously talented mofos!
Links to Brain Food: Dale Patridge, Amy Porterfield, Austin Kleon, Elizabeth Gilbert, and Marie Forleo
In summary, these are the 5 Ways To Grow Your Blog, Like a Boss.
Carry these lessons with you on your journey and never forget to share who you are, because you're worth following.
Thanks so much my friends! Now go blog or brand yo' self, like a boss!